Our inviting clubhouse, built in 2010, provides a comfortable and relaxing atmosphere to enjoy a beverage or snack. Watch your favorite sporting events on our large HD television in the dining area, or our second HD television at the bar. After your round, discuss your game with your friends while having a cocktail on the deck overlooking the golf course. The clubhouse is available for private parties, corporate meetings, tournaments and league events. (See Rates in the menu bar)
The clubhouse is closed to golfers for the season as of November 1. The clubhouse may be rented throughout the entire year by calling 515.733.2611. Leave a message and a return call will confirm your rental request.
COVID has the bar closed until further notice. Coolers are available to hold your favorite beverage as you golf, or single service inside or on the wraparound deck. Hopefully later this summer the bar can be reopened. We'll try to keep the website updated throughout the summer.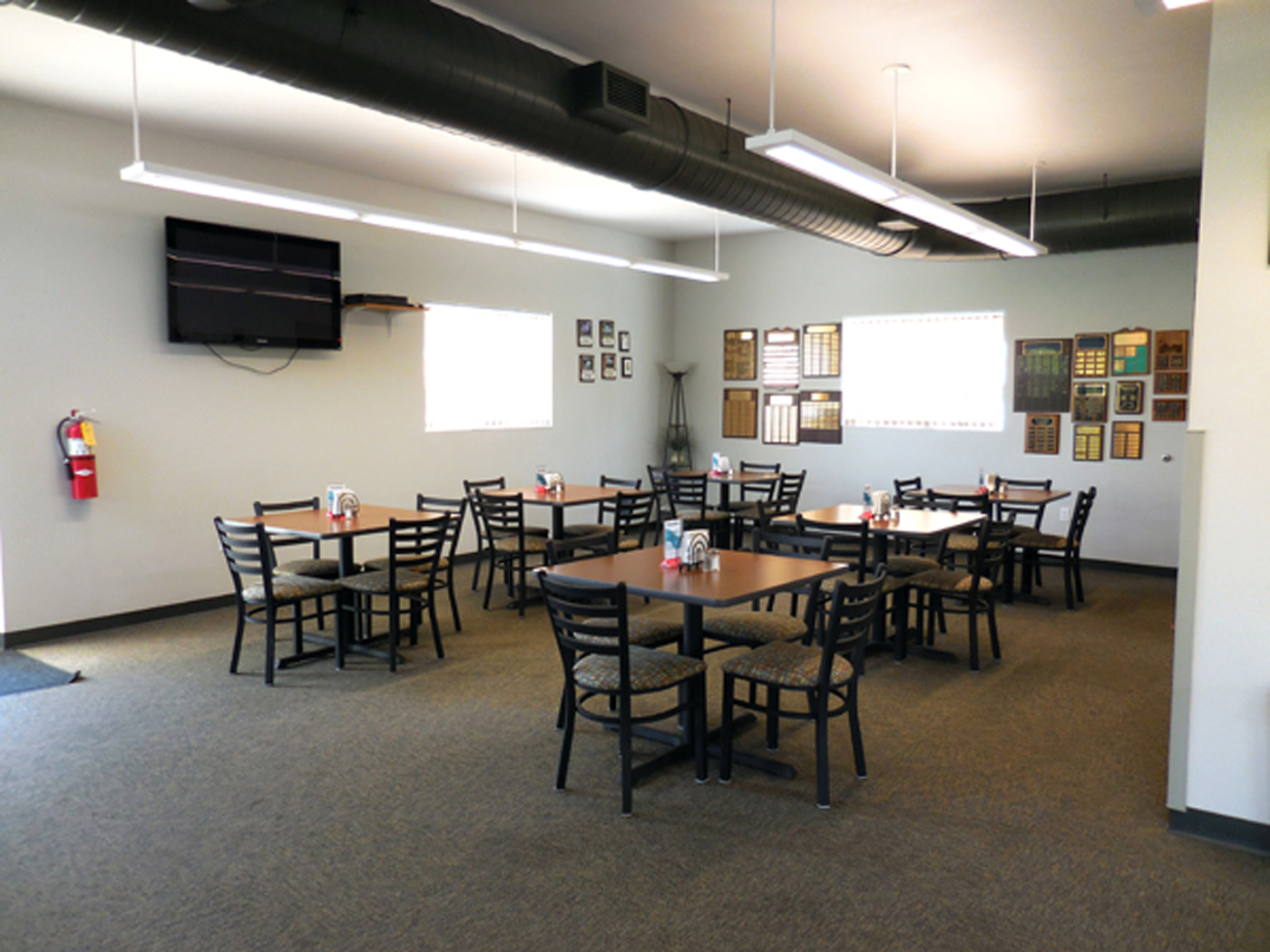 Approximately 40 seats are available inside the clubhouse with additional tables available for setup.
River Bend hats are available for sale.
Menu
Hot Dog
Hamburger/Cheeseburger
Tap & Bottled Beer
Full Bar
Fountain & Bottled Soda
Complimentary Coffee & Popcorn to golfers
Clubhouse open to the public for lunch and dinner.